STAVRO LABORATORY
Under the guidance of Ludmila Stavro, a specialist in preventative medicine, a team of leading dermatologists and cosmetologists undertook a five-year study on the effects that home care, cosmetic procedures and lifestyle have on the quality of women's skin.
The study revealed that the number of women who suffer from sensitive skin is increasing every year, despite the incredible achievements of aesthetic medicine and the skin-enhancing potential of cosmetics. Over the past five years, the prevalence of skin sensitivity has increased to 90% of the general female population. Many women do not suspect the root cause, and start struggling with individual aesthetic problems such as dryness, redness, pigmentation, acne and early wrinkles – all long-term consequences of sensitive skin.
We have changed the approach to the problem. And, consequently, the result.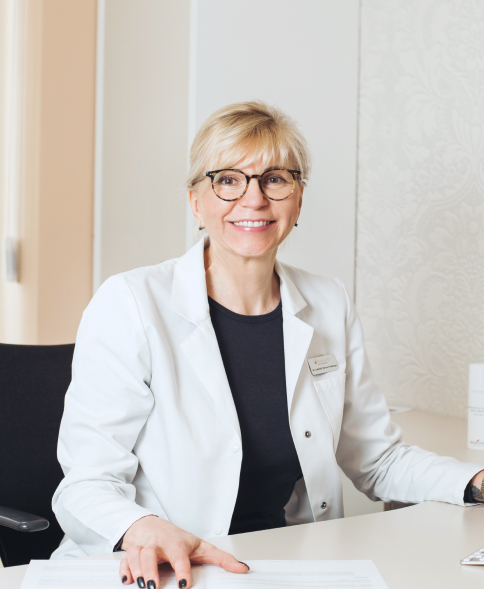 THE FORMULA FOR IDEAL SKIN
Contains only skin-friendly ingredients, based on lamellar emulsions
Non-toxic – free from silicones, parabens, alcohol. Hypoallergenic.
Suitable for use on the delicate skin around the eyes.
Contains high concentrations of hyaluronic acid, ceramides, B-glucan, borage oil, Inca oil, macadamia oil
Allows your skin to use all of the cream, and not just the active ingredients.
Includes self-regulating skin mechanisms using its own resources.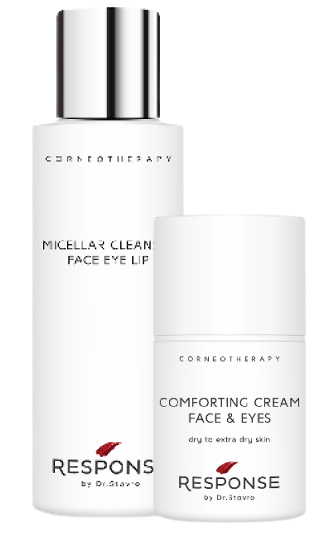 THE SCIENCE BEHIND CorneoT ™
Response Cosmetics is the world's only fragranced corneotherapeutic brand. The innovative method we use to create CorneoT ™ cosmetics is based on a new scientific trend – the progressive skincare concept called corneotherapy. The unique approach, which synergises dermatology and cosmetology, restores the stratum corneum and the skin's self-regulating process to prevent premature aging and skin problems.
When your skin is damaged by aggressive cosmetics and the surrounding environment, its permeability decreases dramatically. Your skin grows increasingly vulnerable, dehydrates rapidly and becomes dry, flaky, irritated and sensitive. These factors eventually lead to psoriasis, atopic dermatitis, eczema and acne.
More details